News
Open Morning 24th October 2023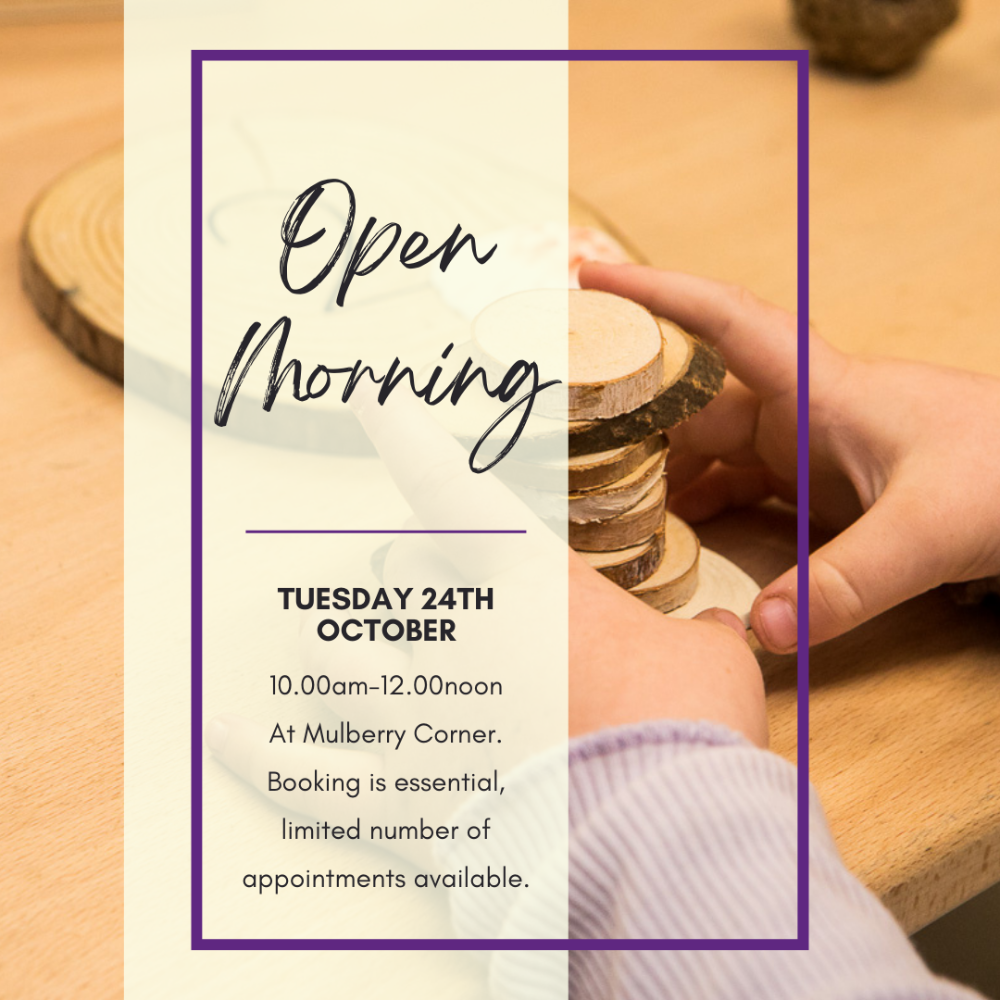 Open Morning
Join us on Tuesday 24th October between 10:00 - 12:00 at Mulberry Corner Nursery and Preschool.
If you are looking for a nursery place for 2023 or 2024, book your space on our open morning for a tour of the nursery, an opportunity to meet the team and to ask any questions that you have about joining Mulberry Corner.
During the tour you'll find out about our:
Approach to care and education
The settling in process
How you'll be kept up-to-date on your child's day and their progress
Meals and nutrition
School readiness
Fees and funding, including tax free childcare


Booking is essential as places are limited, email Zoe on [email protected] to secure your place.
Mulberry Corner Nursery and Preschool welcomes children from six months to school age. We have a fantastic garden and take regular trips into the local woods and surrounding areas. For more information and to see what the children have enjoyed recently, take a look at our Facebook page!
We look forward to meeting lots of new families on 24th October!
Zoe & The Team at Mulberry Corner
Posted on 13th October 2023